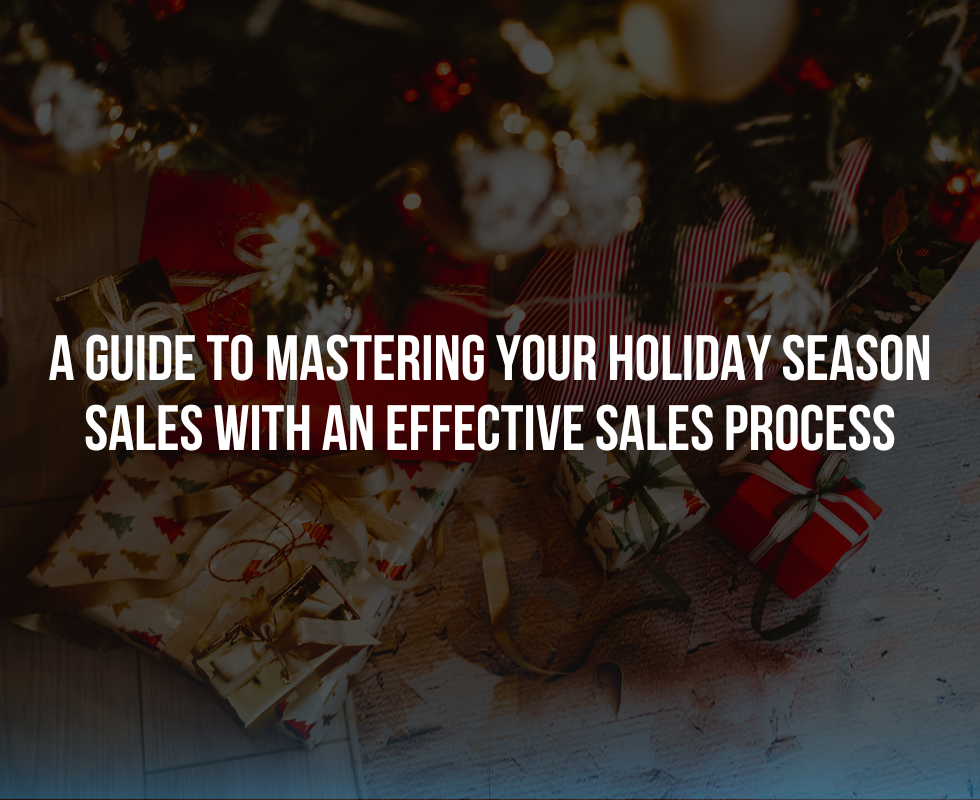 When it comes to boosting your holiday season sales, you know as well as we do that having a well-oiled sales machine is the name of the game. You've got clients to impress, and profits to make! That's why at Imagine Digital Marketing, we're here to help you whip up the ultimate sales process that'll have your customers singing your praises.
In our latest blog post, we're diving deep into the art of crafting an effective holiday season sales process that'll make your business shine even brighter during this festive time.
What is a Sales Process?
Let's start with the basics. What exactly is a sales process, you ask? Well, it's like a recipe for success, a step-by-step guide to turning leads into loyal customers. Think of it as your secret sauce for holiday season sales triumph, comprising three main ingredients: prospecting, qualifying, and closing.
Prospecting: First things first, you've got to find those potential customers. We're talking about actively seeking out folks who could be your next big fans. Whether it's through calls, emails, surveys, or other clever tactics, this is the foundation of your holiday season sales journey.
Qualifying: Not every lead is a golden ticket, right? This stage is about figuring out if your potential customer is a good fit for your services. You're looking at their financial situation, their understanding of your offerings, and most importantly, whether they're genuinely interested.
Closing: Here's where the magic happens. Closing is when the customer says, "Yes, I want what you're offering!" It's where all your hard work and communication with the customer pay off.
How to Create an Effective Sales Process for the Holiday Season
The holiday season is a particularly busy and often chaotic time for retailers. This means that having an effective sales process in place is especially important to ensure holiday season sales success. Here are some tips for creating an effective sales process for the holiday season. 
Identify Your Target Market 
The first step to creating an effective sales process is to identify your target market. You need to identify who your customers are and where they are coming from. Are you targeting online shoppers, or are you targeting customers in physical stores? Identifying your target market will help you create strategies that will best suit them. 
Build Awareness 
Once you have identified your target market, the next step is to build awareness among them. This includes developing campaigns and advertisements that will reach your target audience. You need to make sure that your message is clear and that it appeals to them. This will ensure that your products and services are known and that people are interested in them.
Develop a Strategy 
Once you have identified your target market and built awareness, the next step is to develop a strategy for the holiday season. This should include a plan of how you are going to promote your products and services, pricing, and how you are going to handle customer service. All of these things must be taken into consideration when creating a sales process. 
Provide Excellent Customer Service
Customer service is a crucial part of any sales process. Customers must be satisfied with their experience and be able to quickly get the answers they need. This means having knowledgeable staff on hand to answer customer's questions and resolve any issues that may arise. 
Optimize Your Process 
Once you have established your process, it's important to optimize it for maximum efficiency. This means streamlining processes, eliminating redundant steps, and testing different approaches to see what works best.
Crafting an effective sales process for the holiday season might seem like a daunting task, but fear not! With our guidance, you can create a process that not only boosts sales but also spreads holiday cheer. Follow these steps, and you'll be well on your way to a successful season.
If you are looking for assistance in creating an effective sales process for the holiday season, contact Imagine Digital Marketing today.