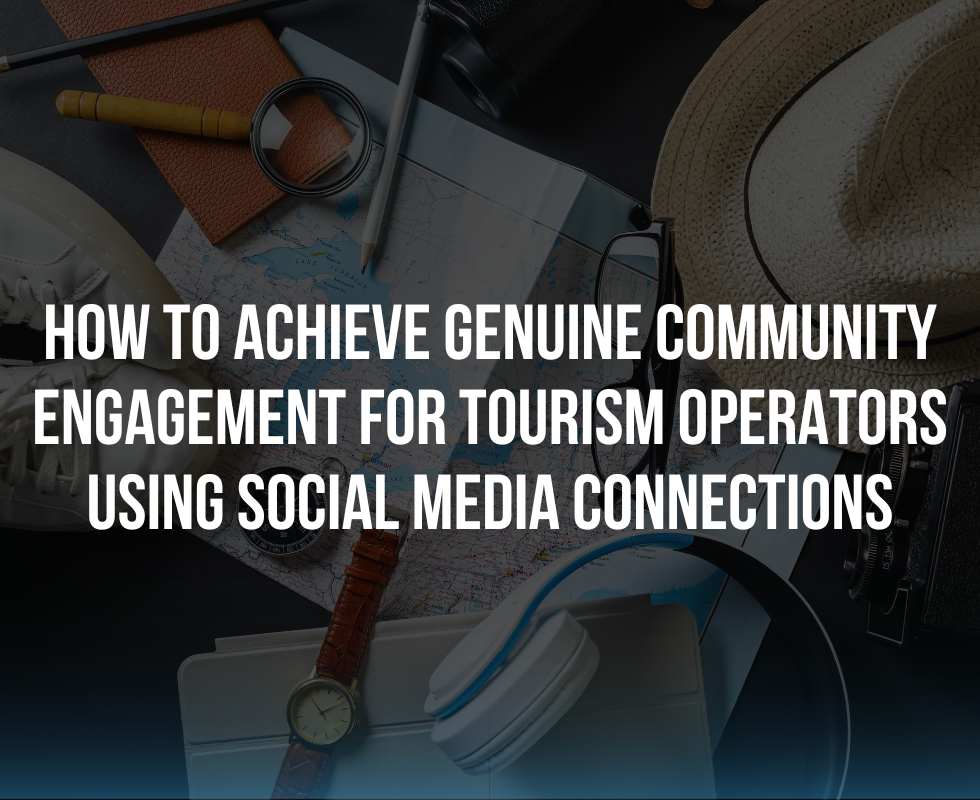 These days, social media is no longer a trend; it's an essential part of a successful business model, especially for tour operators aiming to establish strong Tour Operator Social Media Connections. Tour operators in particular are in a prime position to make real, meaningful connections with digital communities. Social media provides a great avenue for tourism-based businesses to spread their reach far and wide, allowing them to target specific audiences and really make an impression. This blog will discuss some of the ways tour operators can get the most out of social media and use it to connect with potential travellers.
Understanding What Social Media Can Offer for Tour Operators
Before getting into how tour operators can use social media to connect with communities of potential travellers, it's important to understand what social media is and why it's so effective as a marketing tool. Social media is essentially a platform for publishing content and connecting with other users. It's a great way for people to find out about products, services, and companies in an informal and conversational way.
Social media provides incredible opportunities for businesses in the tourism sector, as it allows tour operators to reach audiences from all over the world. Brands can make a more personal connection with their customers, by creating content relevant to their offerings and engaging with feedback. It is also an excellent way to gain valuable insights that can inform future marketing and business decisions.
What Type of Content Should Tour Operators Post on Social Media?
One of the best ways for tour operators to start connecting with potential travellers is through content. The type of content you post to social media depends on the type of tours you offer and your company's overall mission. In general, some of the content you could post includes:
Videos of exciting and educational tour experiences
Detailed itineraries of tours
Reviews from past travellers
Answers to common questions about tours
Inspirational quotes
Articles about the locations you visit
Travel tips and advice
By creating and sharing content, tour operators can demonstrate their expertise and establish themselves as a trusted and reliable source of information. This is especially important in an industry where safety and trust are of the utmost importance.
Creating Interactions Through Social Media
Fostering two-way interactions is crucial for tour operators looking to strengthen their Tour Operator Social Media Connections. They should invite conversations, respond to comments, and provide excellent customer service. This could involve hosting chats, surveys, and giveaways, as well as responding to comments in a timely and friendly manner.
Interacting with customers is essential for customer retention and providing great customer service. Tour operators should respond promptly to questions and complaints, as that shows they care about the customers' experience. Additionally, this helps build trust and leads to more conversions as customers start to see the brand in a more positive light.
Utilising Influencers
Another way for tour operators to connect with potential tourists is through Influencer marketing is a powerful way for tour operators to connect with potential tourists through Tour operators' Social Media Connections, as influencers can reach a wider audience. Tour operators can approach them and ask them to promote their products or services to their audiences.
Studies have shown that when influencers recommend a product or service, that opinion is more likely to be trusted than if it came directly from the company itself. Tour operators should seek out influencers in their industry and collaborate with them in order to reach a wider audience of potential travellers.
Analysing the Data
Finally, tour operators should pay close attention to the data they receive from their social media accounts. Platforms like Twitter, Facebook, and Instagram all have analytical tools that give detailed insights into each post.
By keeping track of the data, tour operators can see which content is the most successful and use those insights to create content and campaigns that will perform even better. Tour operators should pay attention to engagement metrics, such as likes, comments, and shares, as well as traffic metrics, like the number of clicks to their website and the number of conversions.
Conclusion
Social media can be an incredibly powerful tool for tour operators to engage with potential travellers and create real, meaningful connections. By understanding the basics of social media, leveraging content, hosting conversations with customers, utilizing influencers, and analyzing data, tour operators can gain invaluable insights into their audience and unlock new possibilities for their businesses.
If you are looking for an experienced digital marketing team to help you connect with potential travellers through social media, contact Imagine Digital Marketing. Our team of experts can develop customized campaigns and strategies to meet your specific needs, helping you make the most of digital opportunities. Let's work together to grow your business and reach more audiences than ever before.