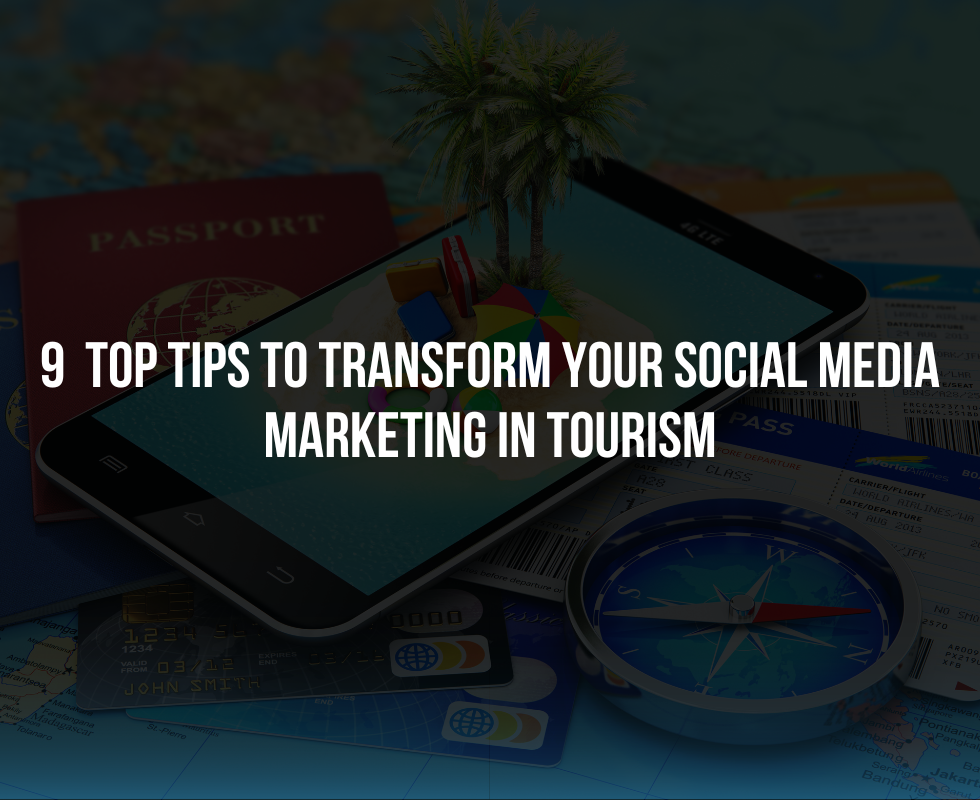 Today's business climate requires companies to stay ahead of the curve when it comes to marketing and promotional initiatives. Social media plays an especially important role when it comes to connecting with potential customers and expanding reach. In the tourism industry, where opportunities are abundant and competition is fierce, social media can be a powerful tool for reaching new audiences as well as diversifying existing ones.
Having the right plan and approach to social media can have a massive impact on a company's ability to communicate with potential customers and build a successful business. This article discusses the importance of social media in the travel and tourism industry and offers nine practical tips for managing social media strategies. It also looks at the potential rewards that can be achieved with effective social media management.
Understanding the Value of Social Media Marketing in Tourism 
Social media has become the primary platform for communicating with the public, connecting businesses with potential customers, and providing value to tourists. Platforms such as Facebook, Twitter, Instagram, and LinkedIn create a more personal connection with customers, building brand loyalty and trust among a wide audience.
Travellers are among those who benefit greatly from this connection, as they can find an endless array of travel-related information on social media. By regularly engaging with industry-related accounts, travellers can be informed and inspired about various destinations, experiences, attractions, and more. In addition, viewing images and video, which is becoming more and more common on social media, can be a great way for tourists to get a feel for a place before booking a trip.
Social media has greatly increased the communication channels available to travellers. Companies can now respond to customer queries, complaints, and inquiries more quickly, offering better overall service and a more satisfying experience for those travelling.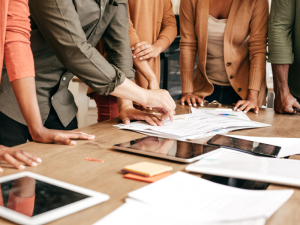 Tips for Diversifying Audiences and Reaching New Travellers Through Social Media Management
It is essential to have a well-developed social media strategy in order to diversify existing audiences and reach new customers. Here are nine tips to help you reach out to new travellers and diversify existing audiences through effective social media management:
Know your target audience: The first step in social media management is to identify who you are targeting and what makes them unique.  Knowing your target audience will inform your strategy and help you craft messages that will be effective at resonating with your potential customers.
Develop buyer personas: Once you identify your target audience, it is important to develop buyer personas. These are fictitious characters that represent a particular type of customer in order to provide a more detailed understanding of that segment.
A/B test your content: Content is the key to success on social media. However, it can be difficult to know what kind of content your audience will respond to. A/B testing will allow you to identify which type of content resonates with your target customer and use that content for future campaigns.
Have a voice: Having a unique tone and message that represent your brand will help you build trust with your potential customers. This will also establish a certain level of authenticity that authentic communities are more likely to respond to.
Track your efforts: Tracking your performance on social media will help you identify which strategies are working and which are not. This will allow you to hone your approach and measure your progress.
Promote events: Promoting events on social media is a great way to engage with potential customers and build an audience. Posting photos and videos of past events will give viewers a better understanding of what your company has to offer and increase the likelihood of them attending future events.
Leverage influencers: Influencers with a large following are a great way to reach new customers and can help you gain credibility. However, it is important to make sure the influencer's content and persona align with those of your brand.
Capitalize on trends: Responding quickly to news and trends can help you stay active and engaged with your target audience. This will also help you to connect with potential customers who are interested in those particular topics.
Run contests: Running contests on social media is a great way to generate engagement and build an audience. This can be an effective way to reach new customers and encourage them to become repeat customers.
Conclusion
Social media can be an invaluable tool for travel and tourism companies to reach new customers and diversify their existing audiences. By having the right plan and approach to social media, companies can reap a variety of benefits. From increasing brand awareness to improving customer service, social media can be a powerful platform for extending visibility and gaining customers. With the right strategy and careful execution, social media can be a powerful tool for reaching new audiences and diversifying existing travellers through social media management.
If you are looking for more insight into social media management and how to use it to diversify your audiences, contact Imagine Digital Marketing today. Our team of experts offers a wide range of services to help companies develop, launch, and optimize their social media strategy. No matter where you are in the process, we can work with you to create a strategy that works for you and your business. Invest in your success and contact Imagine Digital Marketing today!