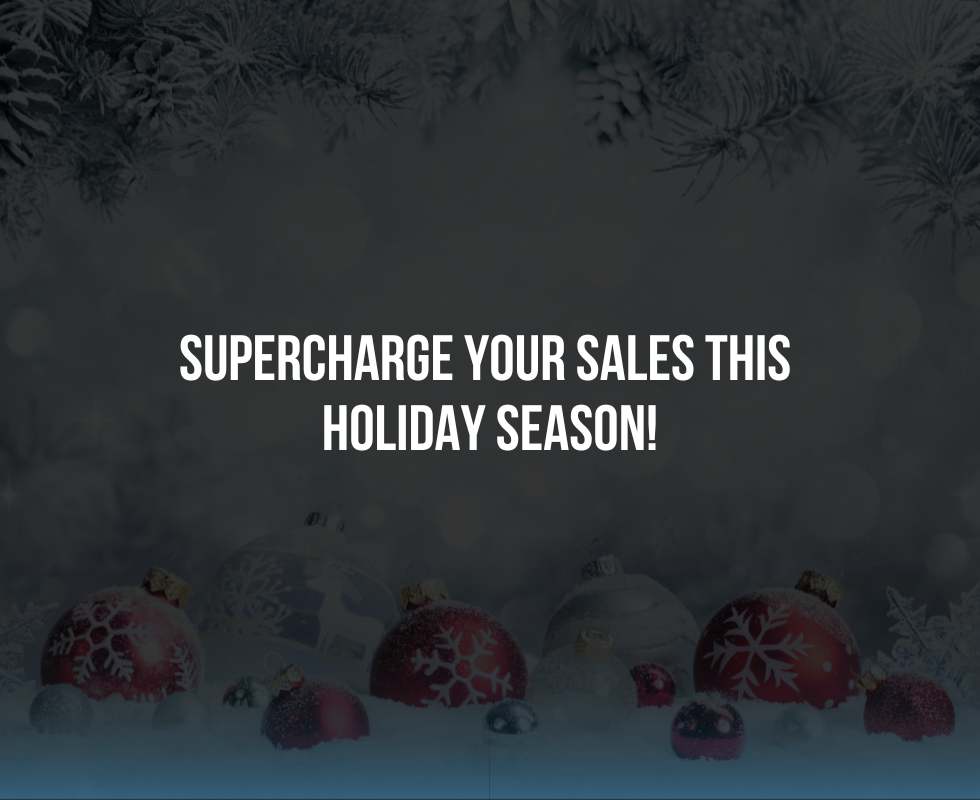 Hey there, fellow holiday enthusiasts! Guess what? The most wonderful time of the year is hurtling towards us faster than you can say "ho, ho, ho!" Yep, the holiday season is almost here, and for businesses, it's not just a season of joy and festivities; it's a season of golden opportunities!
Here at Imagine Digital Marketing, we don't want you to miss out on the festivities so we are diving into why the holiday season is an absolute game-changer for businesses and uncovering the secret recipe for a successful holiday strategy that'll make your business shine as bright as Rudolph's nose.
Why the Holidays Are the Bee's Knees for Businesses
The holiday season is one of the most important times for companies. Not only is it a crucial time to drive sales, but it's also a critical time to connect with customers, increase brand awareness, and acquire new ones. With the right strategy, businesses can capitalize on this time of year and benefit from greater profits.
Advantages of the Holiday Season
There are a variety of benefits to focusing on the holiday season. From heightened customer engagement to increased sales, the holiday season can bring unique opportunities for businesses to grow and prosper.
Elevated Customer Engagement: During the holiday season, customers are more likely to engage with businesses. This provides businesses with a great opportunity to build relationships and establish loyalty by providing engaging content and thoughtful discounts.

Increased Sales: One of the most obvious advantages of the holiday season is the opportunity to increase sales. With the right promotional content and creative campaigns, businesses can attract more customers and drive higher revenue. 

Brand Awareness: The holiday season is also a great time to increase brand awareness. By leveraging social media marketing, email campaigns, and other strategies, businesses can increase their reach and attract new customers.
Essential Elements of a Winning Holiday Season Strategy
Now that we've discussed the importance of the holiday season for companies, let's take a look at the essential elements of a winning holiday season strategy. 
Platform Selection
The first step to creating a successful holiday season strategy is platform selection. It's important for businesses to understand which platforms they should be utilizing to maximize their holiday sales and engagement. This can include social media platforms, digital display platforms, and email marketing.
Content Creation
Once businesses have selected the platforms they want to use, they can begin creating content to promote their holiday offers. When developing content, it's important to focus on the unique features and objectives of each platform in order to effectively target audiences.
Creative Campaigns
In addition to content creation, businesses should also consider creating creative campaigns. This should include curating creative ideas, developing a holiday-themed message, and launching promotional campaigns to drive engagement.
Analytics & Tracking
Overall, businesses should be continuously tracking and analyzing their efforts to ensure that their holiday season strategies are effective. This includes utilizing analytics tools to monitor website page views, email engagement, and social media reach.
Conclusion
The holiday season is one of the most important times for businesses to drive sales, boost engagement, and acquire new customers. By creating a successful holiday season strategy that focuses on platform selection, content creation, creative campaigns, and analytics & tracking, companies can capitalize on this important time of year and benefit from greater profits.
If you're looking to build a winning strategy for this upcoming holiday season, contact Imagine Digital Marketing today!