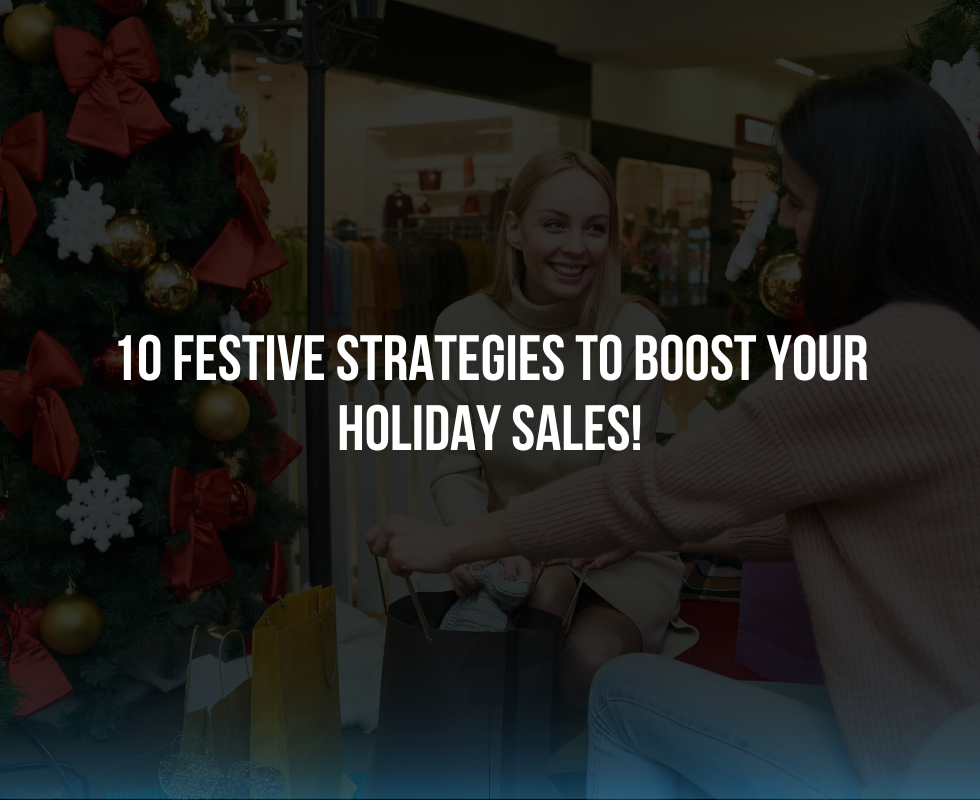 Ah, the holiday season is knocking on our virtual doors, and savvy online retailers like you are gearing up to sleigh the competition! Whether you're a seasoned pro or just took your first step into the e-commerce wonderland, it's time to sprinkle some digital magic and make your sales skyrocket. Get ready to jingle all the way with these 10 tactics to Elevate Holiday Season Sales that we've wrapped up just for you
Focus on the Customer Experience
Tis the season for seamless shopping! Roll out the red carpet of user-friendliness on your website. Customer experience should be at the forefront of your digital marketing strategies during this important shopping season. Make sure your website provides a simple, user-friendly experience and allows customers to take advantage of convenient, self-serve options. Make sure your checkout process is streamlined and take into account any email marketing or targeted reward programs that can help increase customer loyalty.
Seize the Moment With Promotions
Promotions are a great way to thank and reward your customers for their continued business. Consider offering a limited-time discount or a special gift with purchase. You can also use email or other marketing channels to promote a special sale or event or advertise a limited-time offer exclusively for your email subscribers.
Engage Your Target Audience
Let's get social and festive! The holidays are a prime time to connect with your audience. Launch a social media campaign that's all about holiday cheer and sprinkle in some tips to make their season extra special. Invite your followers to share their special holiday recipes. Alternatively, run a holiday-themed contest and offer custom prizes.
Prioritize Mobile Shopping
As the number of mobile shoppers continues to skyrocket, it's essential to make sure your website is optimized for mobile. This means ensuring that the shopping cart and checkout process are streamlined, payment methods are easy to use, and pages load quickly. Make sure to test your site for usability and compatibility across all popular devices.
Use EXCLUSIVE Language
Using exclusive language on your website can help create a sense of urgency for customers. For example, you can use phrases like "exclusive holiday offer," "limited time only," or "limited quantity available" to emphasize the limited-time and exclusive nature of your offers.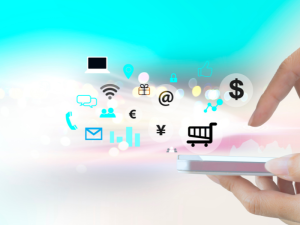 Maximize Your Search Engine Presence
With the holiday season kicking into gear, now's the time to take advantage of all the major search engine optimization strategies. Make sure your website is optimized for key phrases related to the holidays, including Black Friday, Cyber Monday, and gift ideas. Additionally, update your metadata with new, relevant content to help search engines find your store.
Take Advantage of Paid Advertising
The holidays are an excellent time to ramp up your paid advertising efforts. Take advantage of Google Adwords, Facebook, and other advertising platforms to reach more potential customers. Make sure to create ad campaigns with compelling visuals and targeted keywords to ensure your ads are seen by the right people.
Engage Affiliate Partners
Affiliate partners can be a great source of revenue during the holidays. Consider partnering with bloggers, influencers, and media companies that are actively promoting holiday deals. This will broaden your reach and might even give you a chance to offer your products or services to a wider audience.
Make Your Content Relevant
During the holidays, customers want to be part of the action. Make sure your content is holiday-relevant and inspiring to shoppers. Put yourself in their shoes, conduct research, and stay up-to-date on the latest trends. Once you have a better understanding of what customers are looking for, you can create compelling content to reach them.
Achieve Balance With Your Messaging
The holiday season can be a stressful time, so it's important to find a balance with your messaging. Don't oversell or bombard customers with too many offers. Instead, focus on delivering helpful content and insightful advice. This will remind them of the true meaning of the holidays and encourage them to continue shopping with you.
Conclusion
Whether you're a new business or an established retailer, it's never too late to craft digital marketing strategies to take advantage of the holiday season. Make sure to focus on the customer experience, prioritize mobile shopping, and engage online partners to help your store stand out this season.